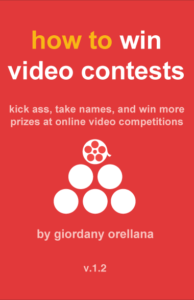 HOW TO WIN VIDEO CONTESTS
With over four years of winning and losing video competitions, I bring you this 70-page ebook packed with a bunch of awesome information. With 25 different chapters on information you can't get anywhere else, you'll learn: How to develop better commercial concepts, How to shoot more efficiently, How to get the locations you want and much more!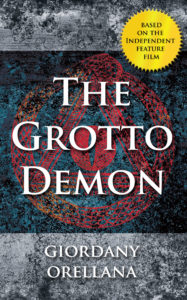 THE GROTTO DEMON
Carlo and Melissa stay at a seaside villa on the Naples coast that has a haunted past. When Melissa finds an ancient book of demons hidden in the house, she is confronted by the ghost of a boy who died 40 years ago. Melissa suddenly becomes possessed by an evil force and it is up to Carlo, with the help of demon expert Professor Anna de Luca, to stop the ritual that will bring about the rebirth of a 400-year-old demon.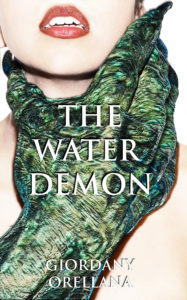 THE WATER DEMON
Imagine a demon that can only travel through water. Now imagine being trapped in a house surrounded by water – that's the plight of a group of high schoolers battling a demon for survival. Sarah Adams uncovers a book of demons and accidently summons the Water Demon that is hell bent on making humanity kneel as slaves. The group has to survive the night before the Water Demon becomes too strong to stop, but how do you kill a demon?